Washing/Sterilization
Diverse product lineup of SAKURA SI.
Introduce SAKURA SI product from "Washing/Sterilization" to "Bio-related devices".
Oval type for Biohazard

High-pressure Steam Sterilizer

The answer is oval as a result of pursuing safety, certainty and the ideal shpae what the times demand.
SAKURA SI suggest the new type sterilization equipment to respond with the times.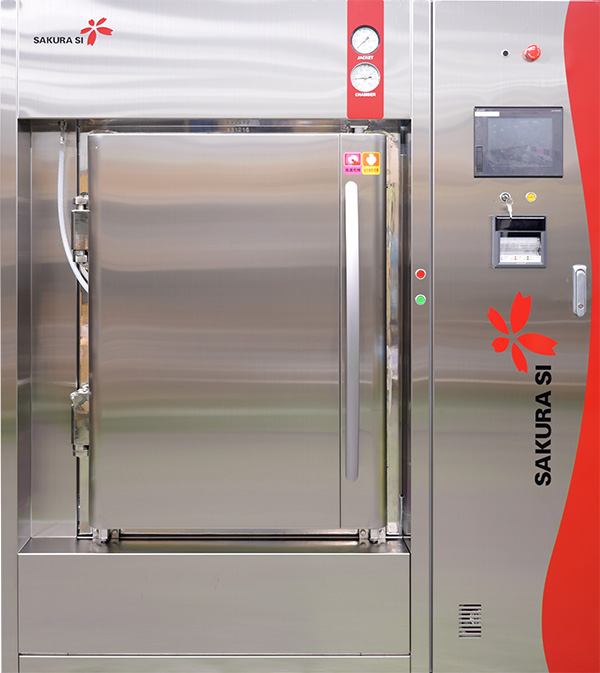 Features
Make a chamber lighter by less reinforcement and reduce steam consumption for jacket heating. Air discharge and steam supply flow is good, temperature distribution performance is improved. Drain water is stored in the bottom of the chamber, and the drain in the chamber and piping is indirect heated up to the dead leg. Realize "0" air leakage into the chamber by a new type of door packing. Reduce the time of open and close the door by high-speed lock system. Door tightening is confirmed by OK mark. Equipped with a bio interlock system.

Purpose
For Biohazard facilities.