Bioreactor System
Diverse product lineup of SAKURA SI.
Introduce SAKURA SI product from "Washing/Sterilization" to "Bio-related devices".
Bioreactor System
TFA Series
Utuilize many years of experience and technology from small scale to plant engineering, we are able to handle not only culture but also downstream.
Therefore, we are trying to develop by own technology from hardware to software.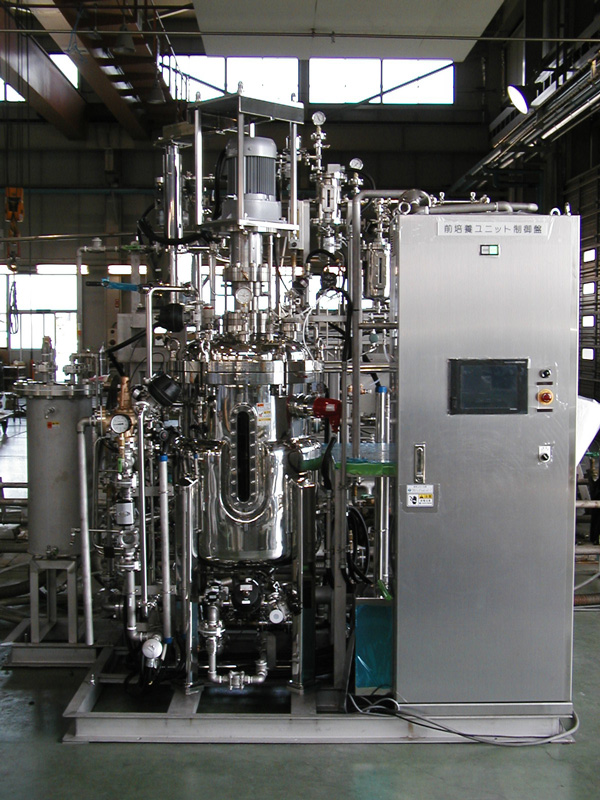 Feature
Propose a size sutable for each culture from basic bio-reator to pilot plants.
Support a lot of purpose such as microbial cultivation, animal cell cultivation, plant tissue cultivation and mass amount of cultivation like DNA recombinants.
Equipped a concentric opposed type magnetic coupling method, and you can select the control system for each process according to the cultivation conditions, automatic process system for each group control and various control process.